SPORTS ANTHROPOMETRY: ISAK ACCREDITATION COURSES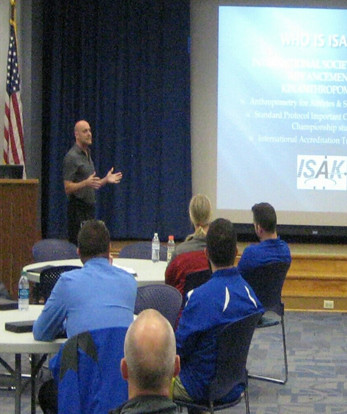 Course Instructor: Kelley Robert Altom M.S.Ed
Kelley is an Exercise Physiologist and ISAK Certified Anthropometrist Level 3 with over 15 years' experience: To learn more about Kelley click here
ISAK COURSE OPTIONS
Summer courses are closed:
Winter Course Options COMING SOON!

Want to host a course?
Email for more info
COURSE OVERVIEW
ISAK Certification courses are designed for Health-care Providers, Fitness professionals, Sports Dietitians & Nutritionists and Educators that seek to provide their clients/students/patients with precise, accurate and valid body measurement data. As an ISAK Certified Anthropometrist you will join an elite group of professionals with the skills and knowledge to assess your client's physique using a comprehensive series of bone lengths, breadths, skinfolds and girth measurements. These measurements can be applied to a wide range of needs such as monitoring growth & development, identification of talented athletes, assessing health status, and evaluating exercise and nutrition interventions to changes in body size, shape and composition.
PREREQUISITES
All students should possess or currently be completing a University degree or accredited certification in a relevant field. For ISAK Level 2, successful completion of Level 1 course is required.